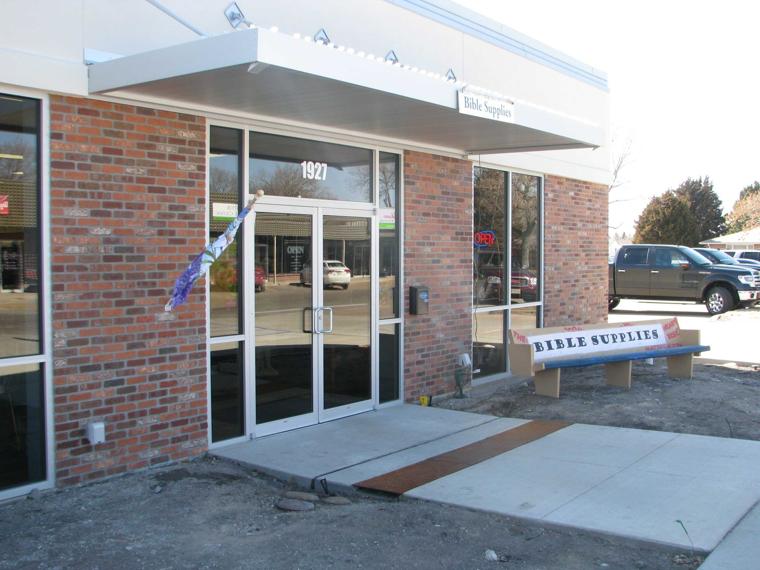 BIBLE SUPPLIES BACKGROUND

Bible Supplies was started as a small Christian bookstore in 1940 in the basement of the Berean Church on West 8th Street in North Platte, NE. Gradually, over the years, it grew larger and moved into a storefront in the 800 block of North Jeffers and as more materials were added to the inventory, the store moved downtown. In November of 1986, Craig and Nancy Fabik were hired to manage Bible Supplies. After three and one half years, the Fabik's purchased the store in June of 1990.
Bible Supplies became a non-denominational Christian bookstore and supply center where the needs of their customers comes first. They pride themselves in having a complete selection of Bibles, books, Christian literature, Sunday School materials, family videos, Christian greeting cards as well as music gifts and church supplies. Over the years the Fabik's have added a full line of Christian T-shirts for all ages. Looking for a way to reach the children and teens of the area. Bible Supplies increased their selection of contemporary music, books, and jewelry that focuses in the positive needs of the youth. Under our management the store grew between 3-5% a year in gross sales for the first 6-8 years.
Once again expansion pains forced a move, but this time due to the closing of the Lincoln Plaza. In 1994, we relocated our store in the Westfield Shopping Center. Since moving to the Westfield area, we have seen a plateau in our sales. We feel it is partially attributed to the drought and sluggish economy. At this time, we are searching for motivate ways to stimulate more growth.


BIBLE SUPPLIES "FIT" IN THE INDUSTRY

Bible Supplies serves area churches within a 150 mile radius of North Platte. Providing church supplies, education resources, curriculum (both Sunday School and Bible School), music, and Bibles.
Bible Supplies proved our community and surrounding areas with Bibles, books, Christian literature, Sunday School materials, church supplies, family videos, Christian greeting cards, music, and gifts. Our services compliment other retailers in the area. We fill a niche by offering solid Christ-centered materials with a staff that goes beyond just selling merchandise to their customers – they provide a listening ear and warm heart. Bible Supplies welcomes special orders and mails products out to better serve our customers.
Business ID: 1132353984 | Universal ID: c21a1cd6-d593-551d-9f68-07f1aafd6860