"Success is no accident. It is hard work, perseverance, learning, studying, sacrifice and most of all, love of what you are doing or learning to do." -Pele
---
I've always been a sucker for mysteries and happy endings, so when one of our copy editors, Sage Merritt, sent me a link to Jen Fehrer's Facebook post, I called dibs on that story immediately.
Jen was trying to find a man who helped her after an accident 24 years ago and by the end of the post I was sucked into her story. I wanted to help.
Initially, the goal was to share Jen's story in hopes that the man who helped her — or someone who knew him — would eventually see it and they'd reconnect.
I tend to get a little bit obsessive about things, so when I started digging into this story I couldn't stop. 
Phone call after phone call, Google search after Google search, old newspaper after newspaper, and I was getting nowhere.  
I finally got my lucky break when the Nebraska Department of Roads sent me information from the accident report. From there, I was able to track down people connected to Chris Scaff and get Jennifer in touch with him. 
I don't think I've made many phone calls as emotional as the one to her that evening. I remember hanging up the phone and going for a walk outside because I knew I'd need to get my head back in the game and get back to work.
I was able to conference them both in on a phone call the next day, which happened to be the 24th anniversary of the accident. It was amazing. 
Jen and I stayed up late that Saturday night instant messaging, anxious for the story to drop on Sunday. She wanted to read it and I was afraid she'd hate it. Thankfully she didn't. 
I figured that when the story went to press everything would end happily ever after and that'd be it.
Chris and Jen started making plans for a reunion and they began insisting that I be there to cover it. I laughed and told them it was never going to happen.  
On Friday morning, I boarded a plane to Philadelphia. I was on my way to cover their reunion.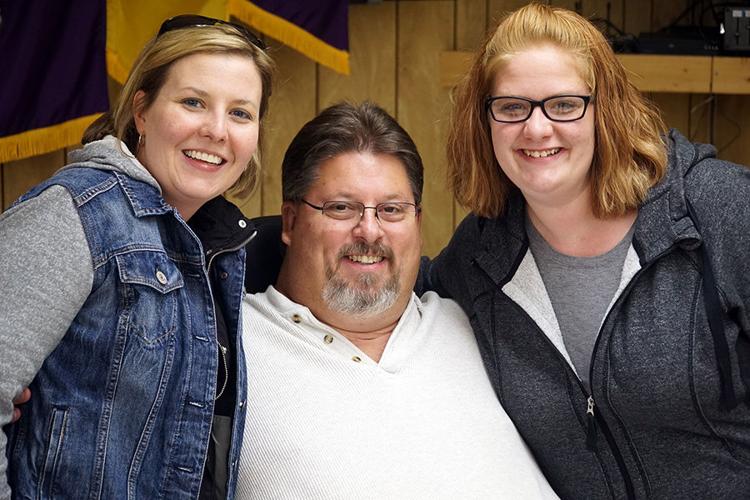 As I type this from Chris' kitchen, I'm still kind of surprised by how it all turned out. I set out to share a story — not necessarily to write the happy ending.
It's stories like this that make me sure I'm in the right career, not because I got to travel to one of the most beautiful places I've ever seen (all right, I'll quit bragging) but because I've always wanted to make a difference. 
Seeing the result of hard work is always fabulous, but seeing it reflected in the faces of two people it helped is incredible. 
I don't do this job for the money. I do it because it's an honor. I'm grateful for the chance to tell these stories and humbled by the opportunity to be a part of an ending like this.