I have been so honored, as of February 3, to be Co-Marketing Director of the Miss Nebraska Organization. From the get-go, our Board has had several clear goals for this year: to set a new record in scholarships for our contestants, to provide new opportunities for Miss Nebraska and all of our titleholders, and to host one heck of a pageant in just a few short weeks! That said, we could barely hold back our excitement at Orientation as Executive Director Rachel Daly told all contestants, their directors and their families that this year, we were proud to offer an estimated $1.3 million dollars in cash and college scholarships.
$1.3 MILLION DOLLARS
Yeah, that is worth the jumbo font. One of our key contributors, Midland University, is offering every single contestant, regardless of how they finish, $15,000 annually. That's a guaranteed $60,000 for every, single Miss Nebraska contestant if they are accepted into Midland University. One young woman's mother approached us to confirm this was all true, and when we said yes, she said she almost cried. Her daughter, Courtney, is going to Midland next year.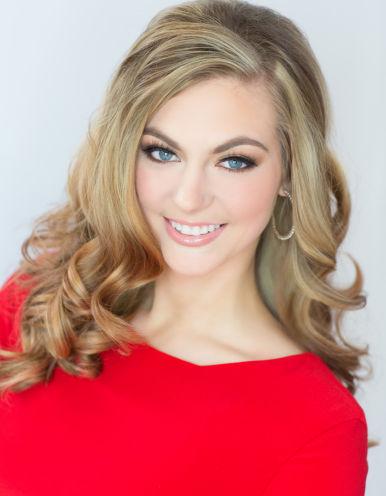 "I want people to know the Miss America Organization is not based on how beautiful we are," Courtney told me recently. "Overall, this organization provides scholarships for the girls who compete to help with college debt. That is a huge deal."
Courtney, a senior at North Platte High School, has witnessed the positive attributes of the Miss Nebraska Program for most of her life. As she told me last year (click here to read more!) she and her family have been involved with nearly every facet of the program including Host Family, Little Sister, Teen titleholder, and now a Miss titleholder. Courtney has also been mentored by several Miss Nebraska's, including Miss Nebraska 2009 Brittany Jeffers and Miss Nebraska 1999 Becky Smith.
"When I was 14, I wanted to start competing, but the only issue [I faced] was my shyness," said Courtney. "Halfway through my freshman year of high school, my Nana (my dad's mother) passed away, five days before my birthday. My Nana always loved pageantry and wanted me to one day compete for the title of Miss Nebraska."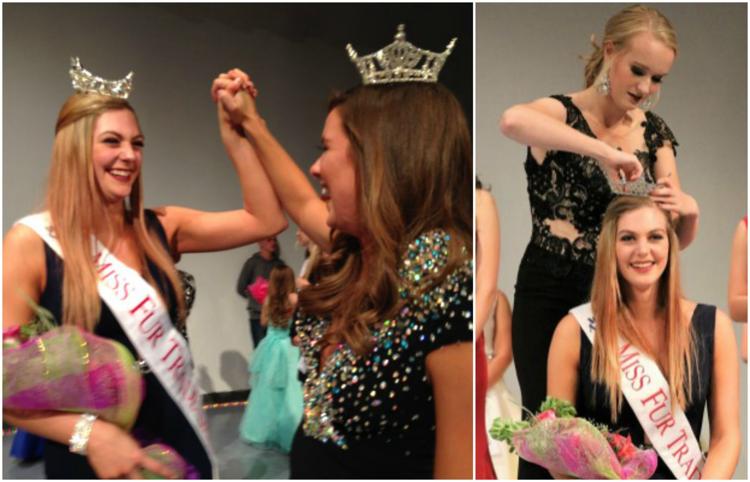 Courtney Pelland, of North Platte, will make her third appearance at Miss Nebraska in June, …
Now she will. Courtney was crowned Miss Fur Trade Days last fall, in her first year eligible to compete for Miss Nebraska. Volunteering has been a key element for Courtney in both her Teen and Miss roles, because she knows personally the impact one person can have. In January of 2015, Courtney was admitted to the hospital, in dire need of blood.
"I was diagnosed with iron deficiency anemia; I was given two units of blood that day," said Courtney. "Eventually I was diagnosed with Celiac Disease, but I also realized how important it is to donate blood."
And Courtney has been taking that message across her hometown and beyond. She's spoken to students and groups, she's organized blood drives in North Platte, she's partnered with the American Red Cross to strengthen her impact, and she shares powerful statistics and stories on social media, hoping to compel others to donate. 
Donate blood in honor of Courtney Pelland, Miss Sugar Valley's Outstanding Teen, from 10 a.m…
"My favorite part of the organization doesn't have anything to do with the actual competition," said Courtney. "My favorite part is being able to give back to my community in a different way. A crown and sash don't define someone, it's about all of us girls making an impact on someone. I have a friend who says the reason he donates blood is because of what I had to go through. I am involved with this program because I want to make a difference in this world and help others out."

Courtney makes appearances and volunteers at events in addition to an incredibly active personal schedule. She works, takes part in musical, is a member of the Pacers Dance Team, trains with the Dance Factory in North Platte.. and she's preparing for high school graduation next month! Courtney was named her high school's Bulldog of the Month in December.
Courtney Pelland and Zak Folchert, both seniors, have been chosen as the December Bulldogs o…
"I am a very busy girl and always on the go," said Courtney. "Being this busy I have to be very organized with the things I have decided on. Once I put my mind to something, nothing can stop me. If I want it I will do everything in my power to achieve that goal or get to where I want to be."

Courtney credits the Miss Nebraska and Miss Nebraska's Outstanding Teen Organizations for helping her meet those challenges, and find support along the way.
"This organization has pushed me out of my comfort zone and into this bubbly, caring girl," said Courtney. "I have learned that it is okay to state your opinion, ask questions and show the world who you truly are. I am now able to go up to random people and hold a conversation without even thinking about it."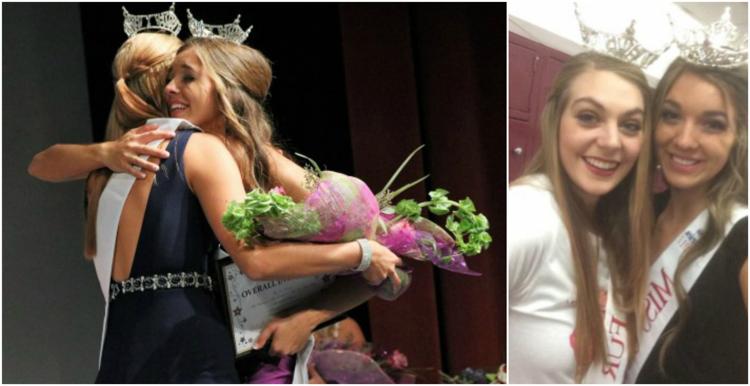 "On top of me finding my true self, I have formed some incredible friendships across the state," said Courtney. "Miss Chadron Shaniah Freeseman and I are sister queens this year, and I have been blessed to have a girl like her by my side. She has become a sister to me. This type of friendship is the one I hope every girl is able to form."
Making long-lasting friendships is one of Courtney's ultimate goals for her experience this year leading up to and at the Miss Nebraska Pageant. She wants to network, make her hometown proud, and use the life lessons she's learned on this journey as she attends Midland University to major in Fine Arts Management this fall. She'll also have a little help every step of the way… some extra cash in her pocket thanks to the Miss Nebraska Organization, and some extra love in hand as she competes for her state title.
"Every time I compete in a pageant, I have a buckeye to remind me of Nana, and I always carry it around before my interview," said Courtney. "Knowing that she is by my side drives me to compete and to make a difference in this world."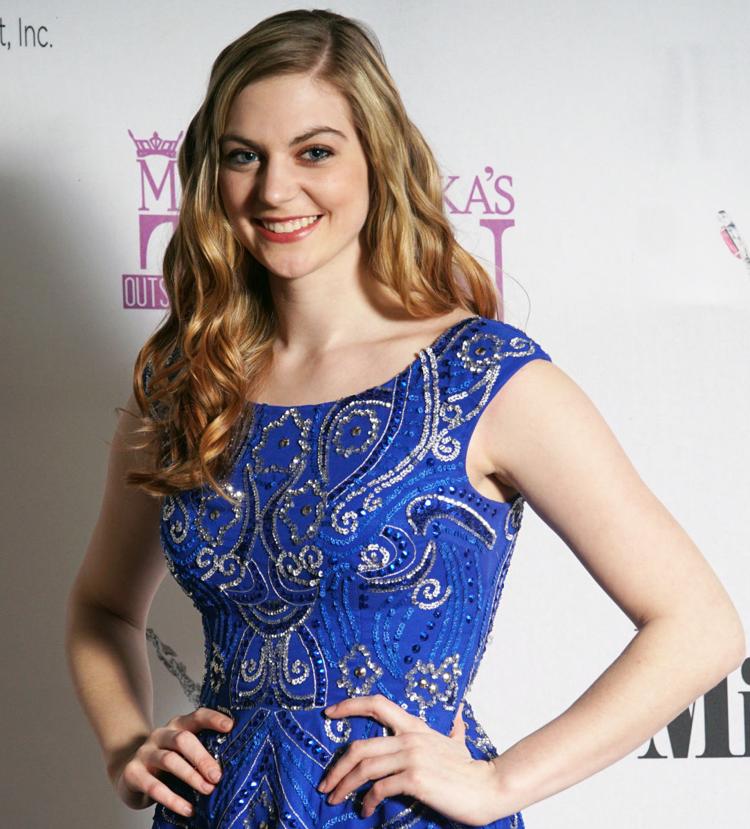 To learn more about Courtney, follow her on facebook. 
---
The Miss Nebraska Pageant takes place June 7-10 in North Platte, Nebraska. 
Check out the gallery from last year's Miss Nebraska Pageant.
---
About Brandi: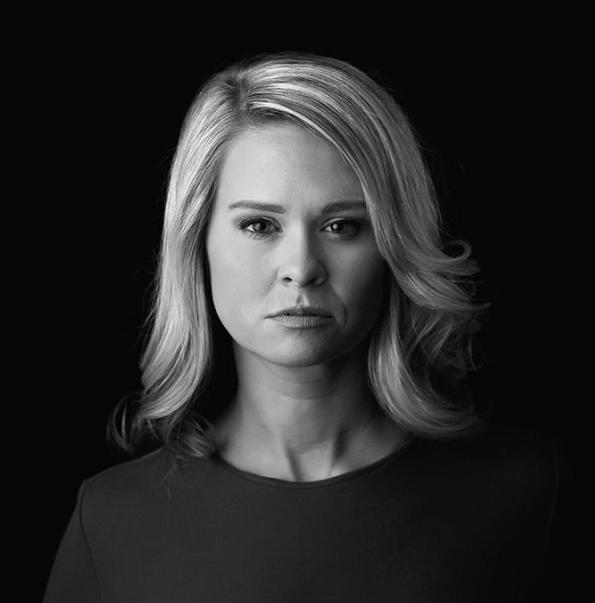 Brandi Petersen is a former Omaha television news anchor, the Co-Marketing Director for the Miss Nebraska Scholarship Organization and the author of blog Anchor's Away.  To read more about this year's Miss Nebraska Pageant contestants, visit www.brandipetersen.com.