The eight-member North Platte City Council is guaranteed one new face after voters in three of the city's four wards settle contested races in the Nov. 6 election.
Jim Nisley, the council's current president, is unopposed for re-election in Ward 1. Councilman Larry Pedersen faces North Platte Planning Commission member Ty Lucas in Ward 2, while Ward 3 incumbent Jim Carman is running against Cynthia Gutschenritter, current programmer of the city's government affairs cable TV channel.
In Ward 4, May 15 primary winner Ed Rieker faces a declared write-in campaign by former Councilman Larry Lee Britton. He entered the race after primary runner-up Susan Conrad advanced to the general election but left the race due to health concerns. Incumbent Martin Steinbeck, one of Ward 4's two councilmen, is not seeking a third term.
Mayor Dwight Livingston is in the middle of his current four-year term, as are the city's other four councilmen: Brook Baker (Ward 1), Glenn Petersen (Ward 2), Andrew Lee (Ward 3) and Lawrence Ostendorf (Ward 4).
Brief profiles of the Ward 2, 3 and 4 races follow, with candidates listed in alphabetical order.
Ward 2
Ty Lucas
» Age: 43
» Address: 3510 Tyler Court
» Occupation: Chief lending officer, NebraskaLand National Bank, North Platte
» Background: Vice chairman, North Platte Planning Commission (appointed 2011); former member, City of North Platte Quality Growth Fund Citizens Review Committee; former board president, North Platte Area Chamber and Development Corp.; board member, Golden Spike Tower and Visitor Center, North Platte
» Issues: Lucas would make North Platte's "undersupply of affordable housing" his top priority if elected. He was part of a chamber committee that devised the public-private Shot in the Arm programs for new home construction, but he would work to develop a similar initiative for more widespread rehabilitation of existing homes if elected to the council.
Though the city must continue to encourage new construction, "rehabilitation programs would create (a) housing supply at $50,000 to $200,000 and would not require new public infrastructure," Lucas said.
North Platte needs to plan to replace the city's indoor recreation center — possibly with a nonprofit alternative, such as a YMCA — and keep investing "in the modernization of public safety," he said.
Rather than immediately close Iron Eagle Golf Course, Lucas said, the city should seek first to lease or sell it to a private operator in order to preserve development momentum near the east Interstate 80 interchange. Failing that, city officials "should immediately begin a master planning process on an alternative use" for the Iron Eagle site.
Larry Pedersen (incumbent)
» Age: 82
» Address: 1121 S. Buffalo Bill Ave.
» Occupation: Retired parts manager, Kaschke Co., North Platte; volunteer construction coordinator, North Platte Area Habitat for Humanity
» Background: Ward 2 city councilman (elected 2014); former president, Dawson County District 22 school board; former board member, Central Platte Natural Resources District; former moderator, Central Nebraska Presbytery, Presbyterian Church USA; veteran, U.S. Navy
» Issues: Pedersen, a Lexington-area native, cites the value of his knowledge with city government matters from his four years on the council and many years in working with department leaders to facilitate Habitat's construction of 50 North Platte homes.
He said he hopes the two Shot in the Arm initiatives and the recently approved West Philip and Dixie housing development "will take care of the housing shortage for medium- to higher-income housing." But "I believe there is a need for more affordable housing for lower-income families," he added.
North Platte also needs to keep broadening its tax base "to hold the line on property taxes" and tackle a backlog of needed repairs to city streets, Pedersen said.
Ward 3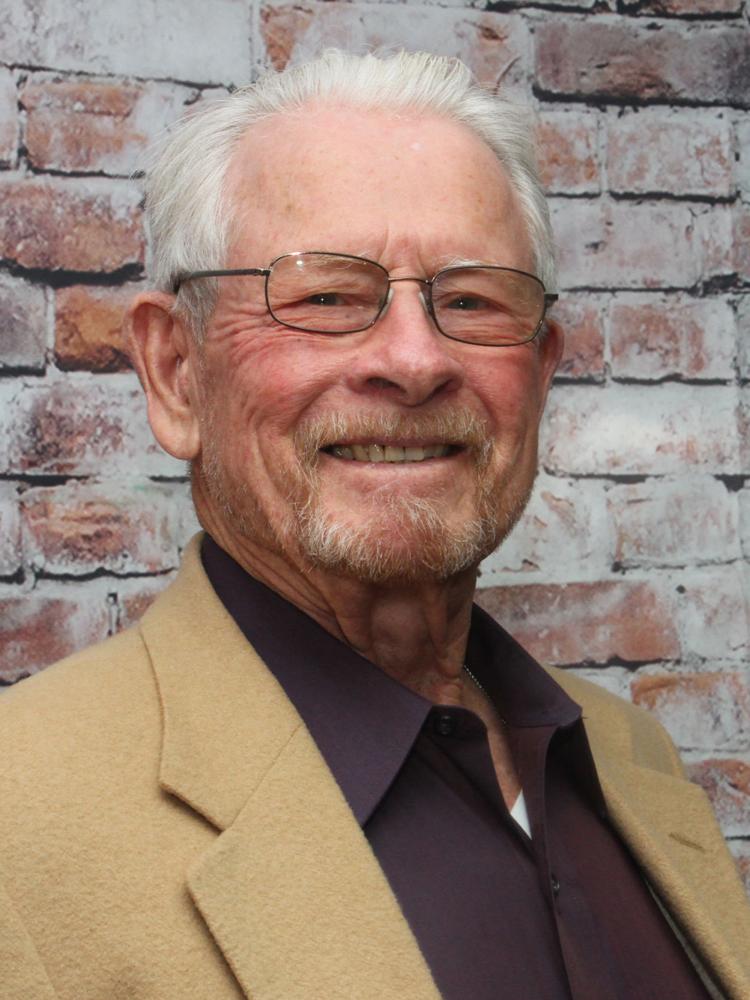 Jim Carman (incumbent)
» Age: 79
» Address: 1401 West A St.
» Occupation: Retired law enforcement officer
» Background: Ward 3 city councilman (elected 2010, 2014); former Lincoln County sheriff (1998-2007); retired, North Platte Police Department (1972-98); U.S. Army veteran (101st Airborne Division)
» Issues: "I do not engage in cronyism, and I do not engage in groupthink," the 35-year veteran of city and county law enforcement said, adding that he has enjoyed serving Ward 3 through two council terms.
Carman said city leaders would "go far toward regaining the public trust in our city government" if they stop financially supporting Iron Eagle Golf Course and cap their annual contributions to the Golden Spike Tower and Visitor Center. Doing the latter would free up money for more city infrastructure projects as an alternative to the proposed half-cent city sales tax increase for infrastructure.
While he believes North Platte needs more affordable housing, Carman deems the recently approved West Philip and Dixie housing project "too expensive for regular folks." He cast the sole council vote against final approval of the project, which was granted tax increment financing on a site that Carman doesn't consider to be "blighted and substandard" as state law requires.
Carman said the city should pay more attention to "keeping our elderly from moving elsewhere" to escape high property taxes.
"North Platte is a fine place to be, whether we are young or old," he said. "My hope is that our town can be an even better one in the future. Being a tax-friendly community may help."
Cynthia Gutschenritter
» Age: 58
» Address: 614 W. Fifth St.
» Occupation: Co-owner and financial manager, Clear Focus Eyecare LLC, North Platte
» Background: Programmer, North Platte Government Access Channel 180, and videographer for North Platte City Council meetings
» Issues: Gutschenritter, who co-owns and helps run husband Dr. John Gutschenritter's optometric practice, points to her bachelor's degree in business and the knowledge she has gained through 18 years of recording City Council meetings.
"I would hope to represent the people who voted for me, listen to what they have to say and show by my vote that I've been listening," she said.
She favors tax increment financing "if you can attract a big business that would employ lots of people and they won't build here otherwise," such as the Walmart Distribution Center. But "it seems people want to use TIF when construction would happen anyway without it, which is unnecessary in my opinion," she said.
The city should give up on Iron Eagle, which "was a bad idea from the start," Gutschenritter said. Encouraging young people to come back "all begins at home," she added, noting that her four daughters all left North Platte but three have returned "to raise their families in a smaller-town environment as they were raised."
Ward 4
Larry Lee Britton (official write-in)
» Age: 61
» Address: 311 W. 10th St.
» Occupation: Employed at Ideal Linen, North Platte, and Butch's Steakhouse & Lounge, Hershey
» Background: Ward 4 city councilman, 2006-10; co-founder, Lincoln County Community Services; former North Platte volunteer firefighter; former member, Lincoln County Sheriff's Posse
» Issues: Britton, a lifelong North Platte resident, unseated incumbent Councilwoman Rita Hernandez in 2006 but narrowly lost to Steinbeck four years later. During his single term, he received a bronze-level Certificate of Achievement in a leadership program sponsored by the National League of Cities Leadership Training Institute.
He calls himself "pro-business, pro-railroad, pro-tourism (and) pro-affordable housing," as well as an advocate for businesses north of the Union Pacific tracks. If returned to the council, Britton said, he would "work for eliminating Iron Eagle Golf Course" while also lowering taxes and expanding the city's tax base by encouraging more local businesses.
He would work hard, "work for progress" and promote "an open-minded understanding for a better North Platte," he said.

Ed Rieker
» Age: 68
» Address: 916 N. Emory Ave.
» Occupation: Owner, Alpha & Associates Inc. (fuel products marketer), North Platte; associate, W Design Associates, McCook
» Background: Former board chairman, North Platte Housing Authority; former member, Nebraska Insurance Exchange Commission; member, Western Nebraska Taxpayers Association
» Issues: Rieker led two other official Ward 4 candidates in a nearly evenly divided May 15 primary field. Rieker collected 197 votes in official returns, followed by Conrad with 185 and Jerry Ochoa with 172. Ochoa's third-place finish eliminated him before Conrad dropped out.
Rieker said North Platte "must make our community more attractive to industry and manufacturing," particularly to enterprises that can pay $25 to $30 an hour plus benefits. "We do not have a manufacturing base in North Platte, which makes our populace subject to the vagaries of the economy."
But the city's "exorbitant tax burden," Rieker added, discourages new businesses from moving to town and encourages residents to leave. The city should be "divesting itself" of Iron Eagle, he said, and he would re-examine the funding of the Golden Spike Tower.
North Platte has "a very serious drug problem" that stems partly "from the breakdown of the family," he said. "Unfortunately, government overreach and exorbitant taxes add stress to families and tend to weaken the bonds of marriage and strain the familial relationships."