Incumbent Jo Ann Lundgreen faces a challenge from Stewart Clow for the Ward 2 seat on the North Platte Public Schools Board of Education. In Ward 3, both Fiona Libsack and Mark Nicholson are first-timers.
Ward 2
Jo Ann Lundgreen (incumbent)
Why did you decide to run again? I feel like the school district is headed in a good direction. Education has always been something that has been important to me. We have four children and it's always been a priority in our family. I would like to be involved in decisions for students in North Platte. I think there's a lot of really neat opportunities in education and there's a lot of things I think our district can still do to grow and to be better. Even though it's been hard, it's been fun to be a part of the school board and to see some of the changes that have happened and some of the growth within our district.
What do you see is the most pressing issue with NPPS? I think there's a few things. Of course, nationally there's a lot of attention with school security. Also, there's been a lot of conversation around the drug policy we have recently implemented. I think those things are going to continue to be issues, not only here in North Platte, but around the country.
I think we have made some decent strides in addressing some curriculum issues. I think there's going to be more of that in the future. As a current member of the board, I know that we are always talking about how we deliver curriculum. There's some pretty fascinating things available to students through technology.
I'd also like to see continue improvement in the extracurricular opportunities we offer our students. There are a lot of academic extracurricular opportunities for students, but there's just so many things out there I don't think we've explored yet. It would be neat to bring some of those other opportunities to our students.
What are your qualifications for this position? I, obviously having served one term, think that's very beneficial. There's a pretty significant learning curve when you become a board member. They tell you that it's not like serving on any other board. I found that to be true. There's a lot of things that you learn.
One thing I think can be hard for people to learn is that when the board makes a decision, even though you may disagree, it's still a board decision. So no matter if you agree or disagree or how you voted, you still uphold the decision of the board.
I have a bachelor's degree in communication. I have minors in business and Spanish. I have done a lot of volunteer work. I've served with the PTA/PTO at Jefferson Elementary. I was the president there for three years. I've just served in a lot of volunteer capacities in the community.
How do you feel about the quality of education in the district? I feel like the district is headed in a good direction. There is a lot of emphasis on career and college readiness across the nation. Until we brought Dr. Hanson on board, I don't feel like that was a focus of the district. Not that we weren't preparing students for college and career, but I think we're starting to give them more of a focus and more opportunities.
What message do you want to convey to the voters? I just really want students to be successful. I want to see growth within the school district. It would be fantastic, I know a lot of people love the size of North Platte, but it would be great if we could grow the opportunities that are available to not only students, but to people in North Platte.
I know that there's been a lot of concern with (Union Pacific) railroad, the Walmart DC, the hospital with having the employees that they need. Not that we need to prepare kids specifically for those jobs, but if we don't encourage a little bit of growth, or encourage opportunities for kids to come back and start businesses, or do different things, then I think unfortunately it's one of those things that could happen.
Stewart Takota Clow
Why did you decide to run? I want to help recapture North Platte's glory days. The direction is good, but it can be improved on with the school district, and I want to be a part of it.
What do you see as the biggest issue facing the district? Children opting out, which is losing our money that could be beneficial for the school district.
Discipline worries me as far as turning the control over to the authorities rather than the principals and the teachers. I want to support the principals and the teachers more with their handling of the children.
How do you rate the quality of education in the district? I would say a 7. I talked to Dr. (Ron) Hanson and I like his direction, I like his goals he has set out. I would like to see more care and emphasis with the sciences and technology. At the same time, this is a blue-collar area generally and a lot of times our industrial shop, welding, has taken a hit.
What are your qualifications for this position? I love North Platte. I'm proud of our city. I've been in charge now for 3-4 years with the AYSO soccer; coached basketball; involved with Boy Scouts. That puts me in touch with how the school district works and what it is capable of. Also I'm a Freemason, active in my church. I have children in the school system.
What message do you want to convey to the voters? I feel I'm a very good listener, which makes me a good decision maker. In my opinion, the upper level of management in the school system, I would like to renegotiate their salaries. I would like to see more paras brought into the school system to help, from early education on up, without tax increases. Like every American, I feel like we are over-taxed.
We should either be holding the budget where it is or lowering it.
Ward 3
Mark D. Nicholson
Why did you decide to run? I'm running because I think education is extremely important to the community and I'd like to make a contribution to the school board with the experience that I bring. I think anything positive to the community is a good thing.
Also, opportunity was a part of that. There was a seat and I felt it was something I could do.
What do you see as the biggest issue facing the district? Naturally, it's what both the state and the school board have to address and that's funding for education. We keep talking about cuts for the budgets for our schools, and you've got to worry, what we're not properly prioritizing is the education of our children. It's got to be top priority in everybody's mind right now. How are we going to continue to fund our schools when the property tax system is already so stressed out.
The schools are limited by what the state allows. At the same time we have to approach the question and make the state answer questions as to how we're going to fund something that's vital to our society.
How do you rate the quality of education in the district? I think it's a pretty decent education system from my experiences with it. They make all the efforts they can with limitations of their size and the size of the city and things like that.
I know some of the teachers and I've met some of the teachers union people this year as I've been running, and I think it seems like they're people who are really putting in the effort. You've got to appreciate that and applaud that.
I also know the superintendent, and he seems like he's a man who is definitely making the effort to push forward with some programs for job training and things like that, an admirable thing for sure.
What are your qualifications for this position? I'm a union officer, and I've been in leadership positions before. I'm an officer in the Lincoln County Bowman's Club. I've definitely done these kinds of things before, just not this particular one.
What message do you want to convey to the voters? Mostly I would like the voters to know if I do win the position, I would like to represent them in every way possible. Feel free to bring any problems to me. That's the main goal is to be a representative of the people who elected you and I intend to do that.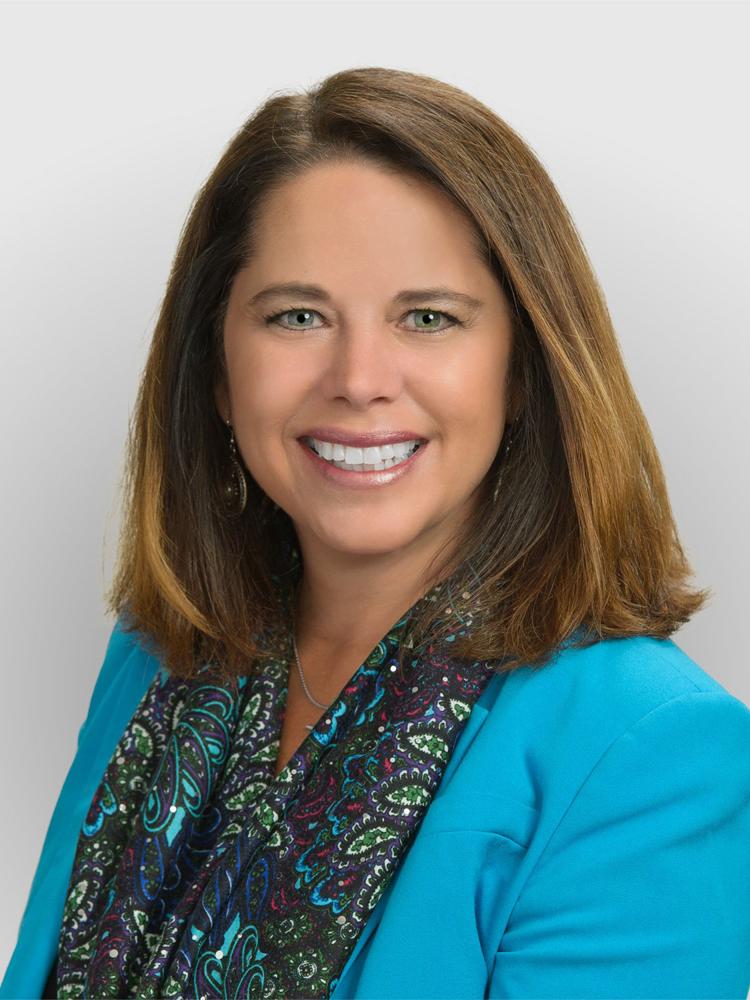 Fiona Libsack
Why did you decide to run? The biggest reason is that I'm passionate about education. I've been passionate about education personally as we've raised our four children. I want to make sure that the children in North Platte have a vast educational experience and we can provide them with the highest educational experience.
We've had a remarkable experience with the North Platte education system. I can tell you that of all the different locations we've lived in, this has been the most wonderful school system in terms of getting to know our children and really caring about them.
What do you see as the biggest issue facing the district?
I think a focus on getting the most value for our education, dollars spent.
From the school board level, we have to be very in tune to what's going on at the state level because that's where the funding issues happen. If we're not at the table, we're not watching that legislation and participating actively in the development of that legislation, then North Platte loses out.
What's happening at the state capital is not something we can ignore.
I would say overall our children are getting a very good educational experience. What I witness about this school over the others our children have attended is that our principals and our teachers know our children and they know them well.
Because they have taken the time to get to know our students, they are able to work with them on an individual basis in terms of behavior and education, which I think is different than what you see in a lot of schools.
How do you rate the quality of education in the district? One thing I have seen even in the last few years is a great emphasis on workforce type education and those linkages between what are the jobs needed in our community and how do we help our students get into those jobs, whether it be apprenticeships, internships, even exposure into different careers. That's a very positive thing for our community, not only for our students, but the entire community, our business owners.
If our community is in need of skilled labor, how do we get our students excited about a career path that way? If they want to go to college, that's great, we want them to go to college. When they come back to North Platte, and that's the hope, how do we get them exposed to the jobs they could have here in North Platte?
What I'm seeing is the school system is moving more and more in that direction all the time.
What I know to be true about communities that are successful is you get children exposed to all different kinds of professions and then you grow those in your community.
What are your qualifications for this position? I have been involved in education of some sort my entire life. So I've had kind of a unique experience that I think separates me a little bit. Because my dad was in the military, I moved around a lot as a kid. I witnessed many different schools. My career has led me to change locations several times during the childhood years of my children.
I have been in a unique position to have been able to observe many different schools, their programs, their curriculum. Sometimes I've been able to experience really great educational systems and sometimes not so great. So, I think that comparative is really beneficial to somebody at a school board level, to know what other communities are doing, what we're doing well, what our strengths are so we can keep that and then maybe some areas we may need to work on a little bit.
What message do you want to convey to the voters? I think if nothing else through this election, I want people to be aware of what their school system is up to. I want them to be knowledgeable about the decisions being made that affect their children. If I can bring anything to this school board, it's a great level of communication and a greater level of transparency in what decisions are made and why.