A task force of community health professionals, law enforcement and community leaders is working together to combat opioid abuse in North Platte.
The problem is multifaceted and the battle requires a multimodal approach, according to the medical community. Recently several health providers and directors at Great Plains Health discussed the issue and what is being done to address it from their perspective.
Barb Petersen, chief quality officer, Wendy Ward, director of patient safety and risk management, and Jason North, director of pharmacy, participated in the discussion with The Telegraph.
"In the last couple of years, we know we truly are in the middle of an opioid crisis," Petersen said. "From the statistics available, many people are dying every day from drug overdoses."
According to data compiled by the Centers for Disease Control, about 130 people die each day from overdoses involving any opioid, and about 46 die daily from overdoses involving prescription opioids.
"We used to think it was OK to send you home with 30 to 60 pain meds, and we now know that some of those extras were falling into the wrong hands," Petersen said. "So as we try to ratchet that back a little bit, it's causing a lot of issues as well."
In the past, government agencies' directives also contributed to the misuse and overprescribing of pain medications, particularly opioids, Petersen and the others said.
"I think the scary part to me is, we just had a surveyor out here from Georgia, he's an orthopedic surgeon, and he said the exact same thing," Petersen said. "He said the medical field kind of started this with: We do surgery, we send you home on pain meds."
Ward said that extending opioid education brings the community into working on the solutions.
"It's not just the hospital or a physician issue, but it's a responsibility of all of us to make sure that they understand that we're still taking care of patients the best way, but we don't want them overdosing or misusing prescription drugs," Ward said.
A couple of things, Petersen said, have really helped with educating not only the community, but medical professionals as well.
Community Connections offers a drug disposal program at the Platte River Mall on the third Saturday of each month from 11 to 1 p.m.
"We really encourage people if they have extra medications to take them to their pharmacy or to the Community Connections collection days," Petersen said.
She said it is important to get them out of your medicine cabinets so they don't get into the wrong hands.
There is also a fairly new program in Nebraska, the Prescription Drug Monitoring Program.
"All providers can get into this PDMP; they just have to sign up," Petersen said.
"If I come into the ER or go to my primary care doctor and I'm looking for pain medication or I have an illness that needs pain medication, they can log into this and see if I've gotten it from anyone else."
The program prevents patients from shopping around for more pain medications when their primary care provider won't prescribe more.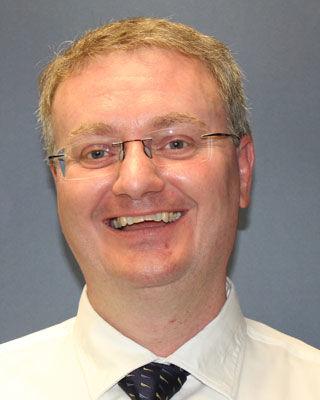 "A lot of times, you're preaching to the choir when you're talking about opioids and you're not really reaching the people who actually need it," North said. "Some of the new legislation that's coming out is requiring the ER physicians, as they write a prescription, that they are providing education right then and there to the person who is actually receiving the prescription."
He said that's where the rubber meets the road and education needs to begin. North also said the medical field has taken a multimodal approach — involving multiple methods — to address the issue of dealing with pain.
"That means there is more than one way that pain is felt, transmitted and more than one way that the body understands pain," North said. "So if we use multiple ways to treat those multiple pathways of pain, the patient receives much better care, recovery is much faster and you have much less dependence on opioids."
Locally, Petersen said providers are trying to find ways to treat pain without using opioids.
"Can you get away with physical therapy, warm blankets, Tylenol, ibuprofen, over-the-counter type things?" Petersen said. "Can you get up and walk and stretch those muscles instead of using the pain medication?"
Ward said the focus is changing across the board and across the country.
"In the health care industry, we've taught patients about their pain scale and that pain should be a zero," Ward said. "It's really changing and shifting, and I think patients understand that some pain is acceptable and you're going to have pain after surgery."
Pain is sometimes a good indicator of what is going on, Petersen said.
"It tells you you're overdoing it," she said. "Dr. (Raymond) Carlson is great about telling his patients some pain is OK. If you've got a bad hip and you're overdoing it, your hip is going to say, OK you're overdoing it, settle down."
However, if pain medication masks that pain, a patient can actually make the pain worse in the long run.
"We're having to retrain patients now, like before a total hip replacement and knee replacement, before a hysterectomy or childbirth," Petersen said. "We are letting them know you're going to have some pain and here's how we're going to manage it — Tylenol, ibuprofen, getting you up and moving you every two hours, warm blankets, instead of the first line of defense being pain medicines."
CDC guidelines and multiple studies have indicated that patients should use opioid medications only for a limited time.
"Those that were still taking those pain medications at seven days and the risk of still taking that after a year, it just quadruples at seven days and then again at 30 days," Petersen said. "We know the message is, get patients off their pain medications in a short period of time. A couple of days, get them off, because the risk of becoming addicted is so much less."
Petersen said a lot of it is a cultural issue.
"I think it's that instant gratification society," Petersen said. "You text, you want an answer back; you're hurting, you want your pain relieved. If you're suffering, you want that suffering to end."
That is something Ward has seen as well.
"It's generational, but if you have a loved one who's in here and you see your grandmother in pain and we're not treating her pain, the perception is that we're not doing a good job," Ward said.
"Wendy and I help with the patient experience here at the hospital and we do see that through our families as well," Petersen said. "They expect (medications) as soon as they see that sign of suffering. None of us want to see our loved ones suffer."
North said there is currently a move in a different direction.
"It's a whole new holistic approach to the patient and not just the one incision, not just the one pain, not just one type of medication for pain," North said. "But we want to make sure we're treating the whole patient."
He said the new approach widens the perspective on what is best for patients.
"In the end," North said, "it helps reduce the overall amount of opioids that are used."