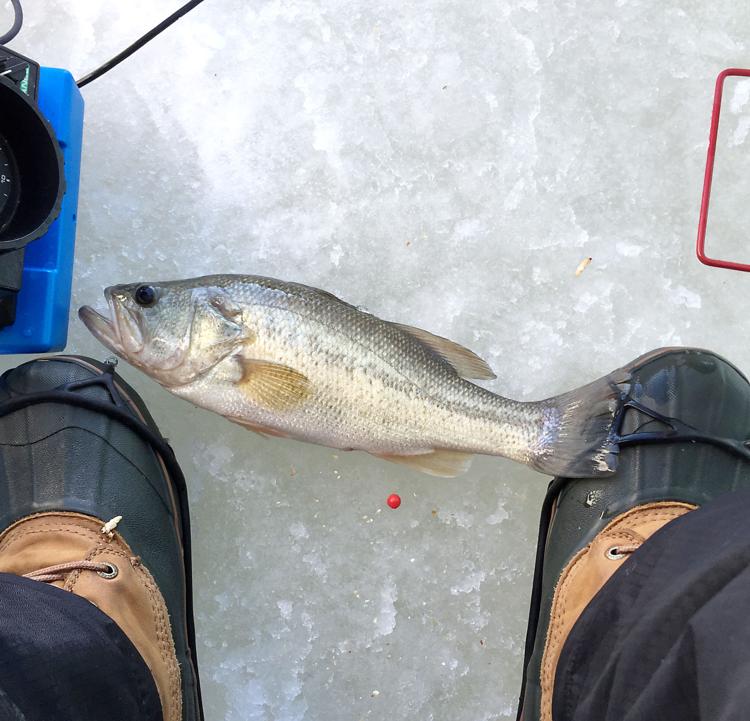 Ice fishing begins with the right equipment, as with any sporting activity. Don Garrick, owner of the Minnow Bucket, 1009 S. Jeffers St., said it doesn't take much to get started.
"You don't need a lot of equipment," Garrick said. "Just a hand auger, jigging pole and ice scoop with a few teardrops (jigs) is all you need."
The right equipment is helpful, but Garrick said success is not totally dependent on the tools.
"I've said it before, it's not the rod and the reel, it's the Indian behind it," Garrick said.
However, there are some necessities to having a successful day on the ice, and bait is an essential element.
"Mostly minnows and wax worms are going to be your two main live baits," Garrick said. "Most guys are going after panfish — crappie, perch and bluegills."
He said that usually minnows are going to work best for the crappie and perch, and the wax worms for the perch and bluegill.
Jigs come in a plethora of offerings. A jig is a hook that has some kind of lead, steel or tungsten head on it.
"There is a large variety and you talk to one guy, he's going to tell you one thing, you talk to another guy and he's going to tell you something else," Garrick said. "There's so many on the market it's hard to pinpoint which one is the hottest. It's just impossible to determine that."
Garrick added that it changes every year because "somebody is dreaming up something new all the time."
For panfish, one needs a small rod and reel combo.
"A standard length for most ice fishing rods is 26 to 28 inches, and they come in light, medium or heavy action depending on what type of fish you're after," Garrick said. "It's just like open water fishing — it depends on how much touch you want on the end of your pole."
Another popular method of ice fishing is the use of tip-ups. Tip-ups are devices that sit across the hole and have a spring-loaded flag that pops up when a fish takes the bait that is suspended on the line underneath the ice.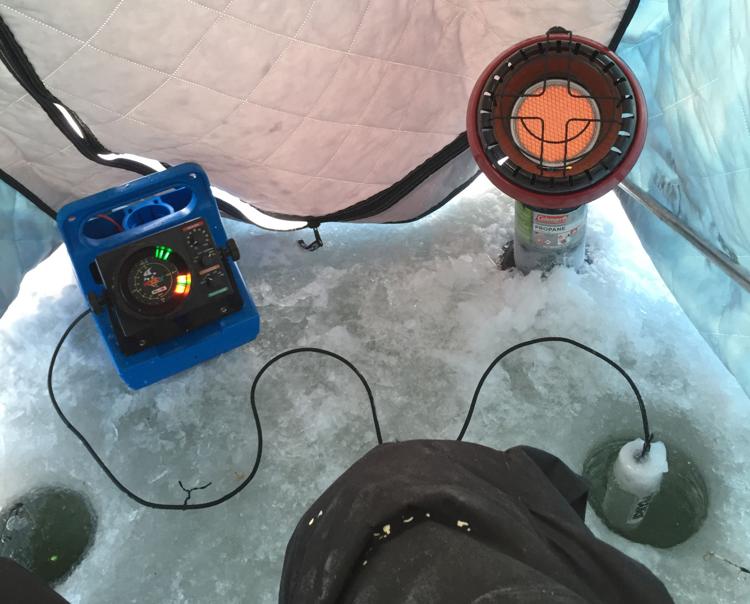 "If you're going to go northern pike fishing, you want to use tip-ups," Garrick said. "Most of the pike fishing is done on the Valentine Refuge lakes."
For fishers who are deep into the sport, there is no end to new technology that is available to bring about success. One example is electronic fish finders that vary in price from a few dollars to a few thousand.
"Vexilar right now seems to be the most popular one, but there are all kinds of styles available as well," Garrick said. "(One fisherman) just bought an $1,800 Hummingbird, so you can spend all the money you want to spend."
To get a good Vexilar costs about $400, Garrick said.
"But a guy should definitely try ice fishing for a while to make sure that's something they really want to do before they jump in with both feet," Garrick said.
Of course, one must have a way to drill a hole in the ice. A hand auger is the least expensive, selling for $40-$75.
"If you're going to drill a lot of holes, if you're going to move a lot, then a power auger might be something you want to look into," Garrick said. "With a hand auger you're limited because of your physicality."
He said usually the younger fishers don't have much trouble drilling holes with the hand auger.
"However, it's the same old story, everybody's in a hurry," Garrick said. "People don't want to be drilling, they want to be fishing."