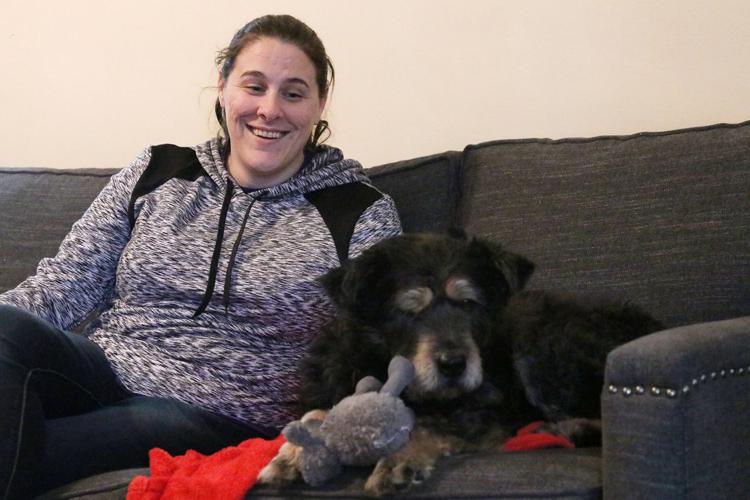 Don't be afraid if it's not love at first sight.
Mary Chada and her husband, Chris, adopted their first dog in January, from the Nebraska Humane Society in Omaha. Both had grown up around dogs, and they waited until they lived somewhere that allowed pets. They recently bought their first house. Pixie, a Wheaten terrier mix, was a rescue from last summer's hurricanes — Mary believes Pixie was rescued after Hurricane Maria in Puerto Rico.
Mary and her husband found Pixie online and arranged to go meet her in person. When asked how they knew Pixie was the dog for them, Mary hesitated.
"Well," she said, "we actually did not."
Mary said her sister and sister-in-law had both rescued dogs. She sent them texts asking, "When you first met your dog, was it like love at first sight?"
Mary learned that her sister almost left without the dog she had arranged to meet and had to talk herself into the adoption. Her sister-in-law said almost the same thing, Mary said.
"It probably took us two hours to decide," Mary said, adding that ultimately, "we decided to take her home, and it was a good decision."
The Humane Society's shelter "is very busy," Mary said.
"It wasn't like she sat in the corner wanting nothing to do with us," she said. But Pixie was more concerned with the shadows and noises outside the door than with her potential new human friends.
The couple came to love Pixie's temperament.
"She's not wild, she's not crazy," Mary said. "She hardly barks."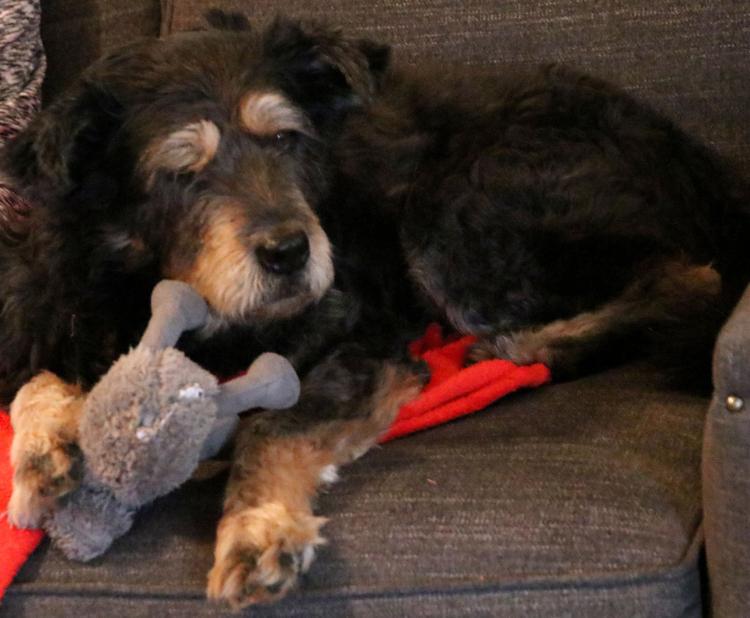 Before finding Pixie, Mary and Chris had to do their own research. Mary, who grew up with a Labrador retriever, is allergic to some dogs, and had to find a low-shedding breed. The couple also wanted a dog that wouldn't be too hyper.
Pixie also came with heartworm, but not to worry — Omaha's Humane Society was forthcoming about the condition and paid for treatment, Mary said.
Other lessons that came with welcoming Pixie came down to proper planning. Mary and Chris had to remember Pixie when planning to be away, either for a day at work or a weekend out of town. Dogs can't be left at home for hours on end, Mary said.
When it came time to go to a wedding out of town, just weeks after Pixie came home, Mary and Chris had to find loved ones to check on her.
"We're lucky enough to have family that likes dogs and is willing to do that type of stuff for us," Mary said.