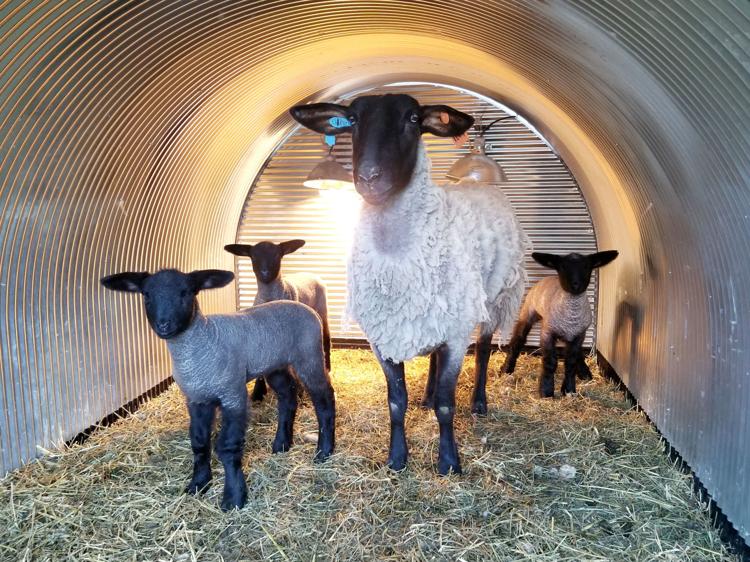 It's lambing time just outside of Farnam, and in a couple of months, children will start coming to pick out their favorites to raise and show at county fair.
Gary and Dianne Klein have been raising sheep since before 1980 and they enjoy helping children get started in 4-H in that way.
"It's a good life experience" for the youth, Gary said, as they learn to feed and water and train the animals. Lambs are "easy for smaller kids to start out with," he said, and "it's amazing how well they handle them."
Klein said they raise Hampshire and Hampshire-Suffolk crossed sheep. The sheep are typically white with black legs and faces.
The ewes lamb inside a building and each has her own pen, Klein said. This year one of them lambed outside, but, fortunately, Gary discovered her and the newborn right away and brought them into the building where they could have shelter from the cold winds, he said. Once inside, the ewe gave birth to another one.
It is very common for sheep to have twins, he said; as of Friday, they had 15 baby lambs, and all but one are twins. The unusual thing is that 13 of the 15 are males, Klein said, but there are seven ewes left to lamb, so things may even out.
Klein said they begin feeding the lambs creep feed and hay at the age of two weeks. When they are three to four months old they are weaned entirely off their mothers' milk. Then children will start showing up, with their parents.
"I enjoy the kids coming and picking out their lambs," he said. "It's a lot of fun."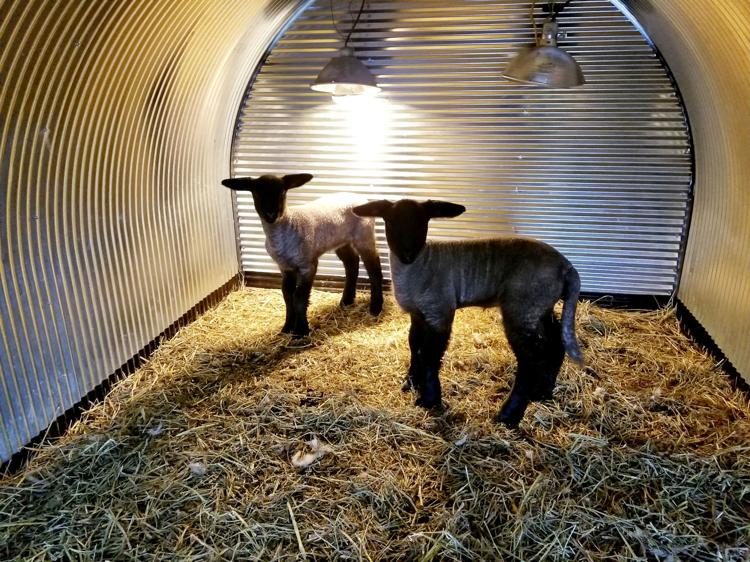 Klein said the lambs usually end up at three nearby county fairs. The farm is just inside Dawson County, across the road from Lincoln County, and 50 feet or so from Frontier County, he said.
Some of the children come back as they grow older, to start with new lambs each year, and others go on to raising and showing cattle or hogs. Some show all three, Klein said. The youth appreciate the start they got when they came out to the farm near Farnam.
"The thanks you get from the kids when they have completed their projects makes you smile," Klein said.