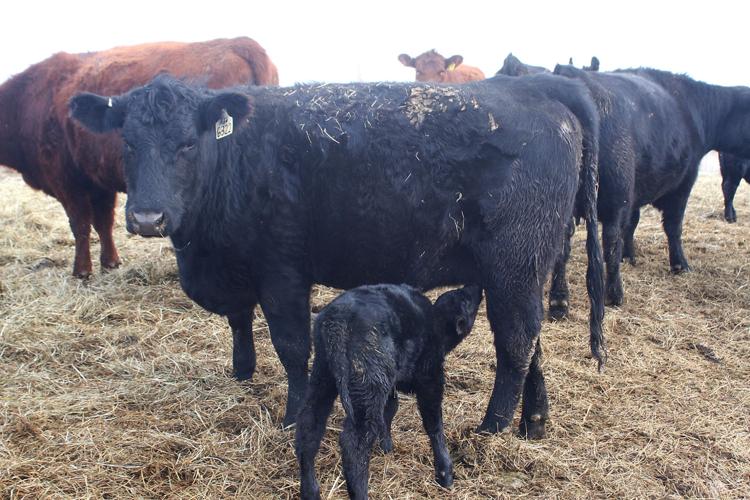 The extended cold weather was a challenge for calving on the Daigger-Orr Angus ranch, southeast of North Platte, and they have had a little pneumonia and scours, but David Orr said things have gone well overall.
Like many cattle producers, they start with the heifers, year old cattle who are calving for the first time, and can have more trouble than the cows who have calved before. Orr said that means checking on them every two hours, day and night. He said it's getting easier now — the weather has moderated and nearly all of the heifers have calved. That means checking only every three to four hours now, he said. The location is supplied with several small structures where the animals can find shelter when they need it, too.
Daigger-Orr Angus is operated by John and Patricia Daigger and David and Ruth Orr. The Daiggers are Ruth's parents.
Calving time at Daigger-Orr Angus started on Jan. 10 and will continue into mid-March, said Orr. He said they start early so their bull calves will be at least 13 months old when they are sold in April the following year. They are noticeably more mature and look better than yearling bulls that are only two or three months younger, he said.
The business has membership in American Angus Association and Red Angus Association of America. That means submitting detailed records about each of the animals they decide to register, including their pedigrees and EPD — expected progeny differences — Orr said. He said they do genetic testing, too, and that ensures that cattle they register are free of inherited defects.
"We're more labor intensive than a regular cow-calf operation," Orr said.
Orr said EPDs "give our bulls predictability" and are important to prospective bull sale customers.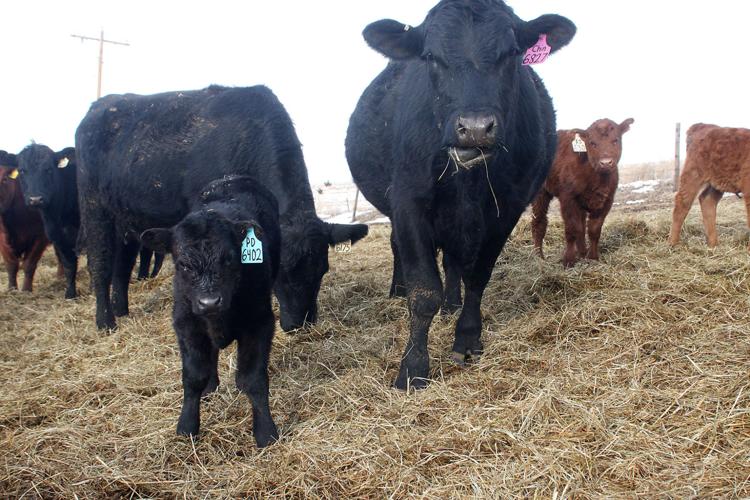 Daigger-Orr Angus is known for their April bull sale each year. They have a sale barn on site, complete with a show ring, video projection equipment and a lunch room. Most of their bulls are purchased by commercial cattle producers in Nebraska, but some go to neighboring states, Orr said.
Each bull is given a name to distinguish it from the others: names like "JD Charlo 713" and "1DRA Profitbuilder 7005." Customers get a good look at the bulls, and they also have access to pedigrees and records that have been kept from day of birth.
Within 24 hours after birth, each calf is weighed, Orr said, and later, ultrasound equipment is used to record ribeye, fat thickness, marbling, etc. They also keep track of calving ease, weaning and yearling weights, scrotal circumference, etc.
Soon after the bull sale, cows and yearling heifers are bred by artificial insemination to nationally known sires and four of their own bulls, Orr said. He said they keep track of which females have been bred by marking their tails with freezer tape that falls off on its own in a couple of weeks.
Then the cattle are taken by semis to pasture at the Daigger-Orr Angus Ranch 10 miles west of Tryon where they remain until they are brought back again for calving season; then the circle of life at Daigger-Orr Angus starts all over again, Orr said.