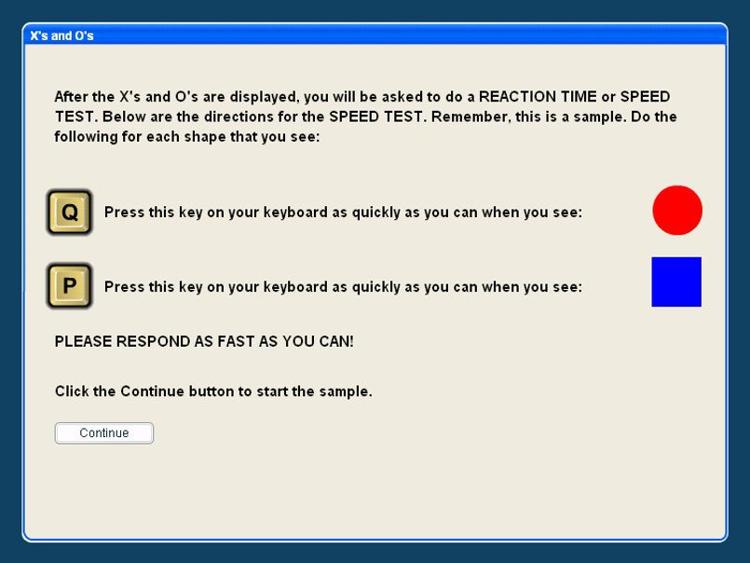 Brain injuries are an ever-present risk in sports. For student-athletes, whose brains are still developing, the danger is greater. As awareness and understanding of these injuries increases, medical professionals are finding ways to safely get students back in the game.
In North Platte schools, students are required to take a baseline assessment of their cognitive function before joining any sports team. Three athletic trainers at Great Plains Health — Doug Long, Tyler Oberlander and Tom Ksiazek — administer the tests for college athletes, high school students and rodeo competitors.
The test is done on a computer and has five components including exercises that test visual and verbal cognizance, reaction time, visual motor speed and impulse control. Mostly the tasks involve memory. For example, one will give students a list of words to memorize and later ask "Was ____ one of the words?" A similar exercise uses shapes, but they are not simple squares or circles; they consist of strange lines and polygons.
"Lots of kids think it's a pass-fail kind of thing," Long said. "It's comparing your brain now to your brain after the injury. So you're not really competing with anybody else; you're just getting back to where you were to begin with."
If the student suffers a head injury, they can take the same test again for comparison. If the results are drastically different, or taking the test aggravates symptoms such as headaches, the player is not ready to go back in.
And it's practically impossible to fudge the initial test so that later results look better. Impact, the test provider, did a study in which 100 kids were asked to deliberately do poorly. Of them, 98 were singled out by the test system as being falsified.
It's a very customized approach, Oberlander said.
"Our most important rule when we're baselining kids is to make sure they understand the seriousness of it," he said. "And to make sure they understand that it is very important to perform at your peak. We emphasize this is a tool to help them safely return, not to keep them out."
Ksiazek added, "How I explain it to a lot of my athletes is if they come in with a knee injury, they can see their knee swollen up. With the brain, they can't see (an injury). They might feel fine, they may not have the headache, or the dizziness; they think they're OK. They take this test, and I can show them, 'Your brain is not OK.' "
The emphasis is put on youth sports because kids' brains are still developing into their 20s. Recovery takes longer in kids, Oberlander said, because sports like full-contact football put a very important developing organ — the brain — through unnecessary trauma.
"The younger the brain, the easier it is to disrupt," Long added.
Football was the most obvious choice for testing, Long said, but other sports were added because — as the three trainers see firsthand in their fields — a concussion or other head injury does not discriminate based on sport.
In the case of most concussions, it happens because the head is subjected to continuous blows. Rehab can include light work with the eyes, balance, tracking — as with any other therapy, the key is to safely stress the tissue to facilitate recovery, Oberlander said.
But everyone's recovery is different, he added.
"If you've seen one concussion, you've seen one concussion," Oberlander said.
The field of research is still developing. A lot has changed about the understanding of brain injuries. For example, just a few years ago, people were told never to let the injured person fall asleep. Loss of consciousness was seen as a severe indicator of trauma. But it turns out the body uses that response to slow the brain's metabolism and rest.
"It's like breast cancer," Long said. "There's not necessarily more cases, but now we know what we're looking for."