Chief Development Inc.'s proposed North Platte investments near Interstate 80 by no means depend on continuing Iron Eagle Golf Course, President and General Manager Roger Bullington said Wednesday.
Iron Eagle's future won't affect his firm's initial industrial and commercial projects, Bullington said the day after the City Council's 5-3 vote for a $1 million "performance loan" from the sales-tax-financed Quality Growth Fund.
That loan "is the first domino that needed to fall," he told The Telegraph. "We're working on the projects already this morning."
An unrelated 5-3 council vote granted $20,000 in QGF funds to help fund a feasibility study on whether to renovate or replace the North Platte Recreation Center, consider a multiuse "sports tourism" complex or combine the two.
Bullington said Wednesday that Chief's envisioned 200-unit-plus "senior living" housing project should be viable even if the city were to trim Iron Eagle from 18 to nine holes or convert it fully or partly to a public "green space."
"If it wasn't going to be a golf course, then we'd imagine a green space and a hike-bike trail," Bullington told The Telegraph.
"Obviously, our No. 1 choice would be continued operation of the course. A (No.) 1B would be a continued use as green space."
Bullington, who spoke in similar terms as the council debated the QGF loan Tuesday, also said Chief won't abandon its projects if the city should sell or otherwise shut down Iron Eagle.
"However, we would like to be in on the discussion of who our neighbors are going to be," he told The Telegraph.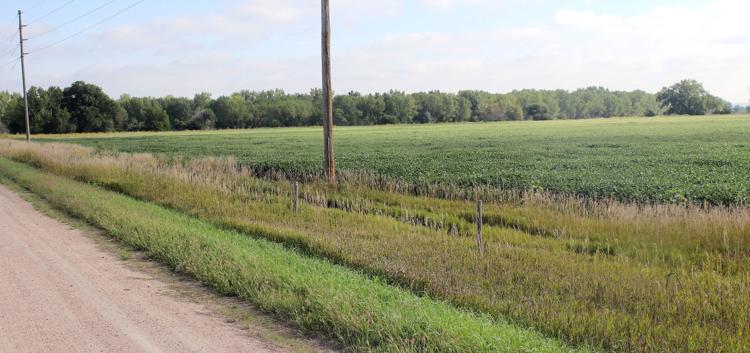 The "Hahler property" where the senior-living complex would go should be in no danger from future South Platte River floods, Bullington said Aug. 12 after unveiling Chief's $30 million to $40 million proposal.
Council members questioned him closely about Chief's stance on Iron Eagle Tuesday night before a majority backed the QGF loan.
Though council members brought up Iron Eagle during debate on each QGF request, other factors proved more influential in explaining their split votes.
Councilmen Jim Carman, Ty Lucas and Ed Rieker opposed both the Chief loan and the recreation study grant. Council President Jim Nisley and colleagues Jim Backenstose, Andrew Lee, Glenn Petersen and Lawrence Ostendorf backed both requests.
Though they split on the council's final vote on the Chief loan, Lee and Lucas both questioned whether the loan terms brought to the QGF board and the council are too generous given the $1 million loan amount.
The interest-free loan could be fully or partly forgiven on a pro-rated basis after six years, with Chief receiving full loan forgiveness if its projects' combined taxable value reaches at least $10 million by then.
Bullington said he expects Chief's total investment will easily surpass that. The proposed Iron Trail Industrial project at Twin Rivers Business Park and proposed commercial projects on East Halligan Drive. should each generate at least $3.5 million, he said.
The senior-living complex, which would come last, could be worth up to $20 million when fully built, Bullington said. Single-family homes, two-family town homes and independent and assisted-living apartments are envisioned there.
He reiterated that all three projects wouldn't be affordable to build without QGF aid, tax increment financing or both.
Chief officials Friday officially applied for TIF for the Twin Rivers project, which already qualified as "blighted and substandard," Bullington said.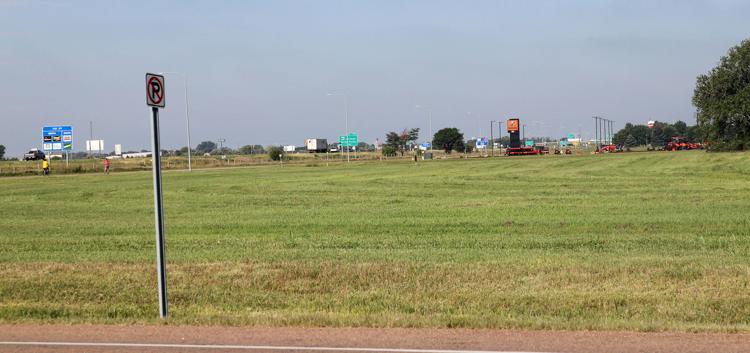 A study as to whether the Halligan and senior-living sites qualify as "blighted" will be commissioned soon, he told The Telegraph Wednesday. The council would have to endorse such a study's findings for TIF to be granted.
But Chief needs the QGF loan sooner, Bullington told the council, as "seed money" to complete needed land purchases and nail down other investment partners.
Because of their timing, he said, the Halligan commercial ventures — the identities of which haven't been confirmed — may wind up being built without TIF.
But building major developments without TIF or other local assistance "just doesn't happen anymore, unless it's a Fortune 500 company," Bullington said Wednesday. "Most everybody else is fighting a budget anymore."
Several council members and Mayor Dwight Livingston assured Bullington Tuesday night that they want Chief as a partner in developing North Platte.
"We have an opportunity here tonight to change the complexion of the entryway into North Platte," Livingston said. "Why would we throw that out the window at this point in time?"
Lee agreed but questioned the loan's language linking the firm's investments to loan forgiveness. "It's there ... but it doesn't feel strong enough to me."
Lucas sought to amend a motion to approve the QGF loan by requiring a minimum $5 million investment before forgiveness could begin and $15 million to write it off entirely.
"It isn't the deal that we originally struck," Bullington said when Nisley asked for his opinion. "Making it harder to get some of those first dominoes to go down isn't going to be good for the project."
Lee seconded Lucas' amendment, which failed on a 5-3 vote, but then said he wouldn't stand in the way of Chief's QGF loan.
"I'm not really thrilled with the deal the QGF committee put together, but I'm not going to throw in the monkey wrench and screw this thing up," Lee said.
Council questions about tapping QGF to help fund the recreation study focused on whether supporters might jeopardize the Recreation Center's timely renovation or replacement by throwing "sports tourism" into the mix.
A council-backed "Green Play" study in 2014 identified the impacts of aging equipment and changing expectations since the Rec Center opened in 1974, said Megan McGown, president of the North Platte Parks, Recreation and Wellness Foundation.
She said the foundation and the Mayor's Wellness Committee, from which it sprang in 2017, are seeking other donors to fund the rest of the $45,000 study by Sports Facilities Advisory LLC of Clearwater, Florida.
The "sports tourism" question was added at the request of the North Platte Sports Commission and the North Platte/Lincoln County Convention and Visitors Bureau, said McGown and mayor's committee co-chair Fiona Libsack.
They said those groups see great potential for North Platte to host a wide range of sports tournaments if it builds a multiuse sports complex. The city could realize "synergies" by including a new Rec Center, McGown said.
Lucas replied that the current Rec Center lies between the North Platte and South Platte rivers, while a sports complex most likely would be along I-80.
"I'm concerned about tourism or a multiuse facility being a distraction to getting a rec center project progressed," he said. "The Rec Center has been identified as a really high priority."
The feasibility study, Libsack said, would fully analyze the potential costs of renovating the current Rec Center, building a new Rec Center and sports complex as separate projects or building them together.
Rieker said the city should be considering whether to pull out of the recreation-center business — possibly by setting up a nonprofit group to run a new center — or partnering with the YMCA in building a new one.
All those options will be evaluated, Libsack said, but the YMCA would require North Platte to find a partner Y in the region or nation to consider getting involved at all.
As things stand, "I will tell you that YMCAs, right now in our conversations with them, are not positioned to grow," she said.