Just how good could the North Platte High School boys track team have been this season?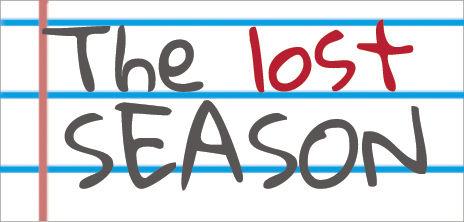 "We felt we had one of our best teams ever since I've been here," Bulldogs veteran coach Mike McGuire said. "Now that we don't have a season, we can say whatever we want, but we felt we had a top five team (in the state). In our hearts we felt we could have made a run at the title."
McGuire and the Bulldogs had good reason for the optimism. North Platte placed seventh overall in the Class A field in last year's state meet at Burke Stadium in Omaha.
That performance was highlighted by Elliot Purdy and Joseph Larson finishing second and third, respectively, in the discus, and Nicholas Davis taking fifth. That came a day after Purdy's third-place performance in the shot put over the weekend meet.
The Bulldogs' Kymani Sterling was second in the 400-meter-dash finals, and of that medalist group, only Joseph Larson graduated.
Purdy, who is headed to the University of Nebraska-Lincoln for track, is among the 15 seniors who highlighted a team of 83 athletes overall. The Bulldogs had a promising season halted after just nine practices due to the coronavirus outbreak.
Purdy is one of five graduating Bulldogs who will be part of a collegiate track program.
Kaden Ross, a triple-jump specialist, is headed to Nebraska Wesleyan; and runner/sprinters Joel Bradley and Tayler Kleinow to the University of Nebraska at Kearney and Northwest Kansas Technical College in Goodland, Kansas, respectively.
In addition, Kean Jared, a middle and upper distance runner, is headed to UNK as well.
McGuire said the group is part of a team that he felt had the strong potential to be competitive in all 17 events this spring and also a legitimate chance to break program records in seven of them.
"That tells you a lot right there about our kids and their level of commitment that they have put in," McGuire said. "Seven records is a pretty big number because our (program marks) are nothing to sneeze at."
Senior Ryan Farley was one of the individuals aiming toward a program mark this season. He ran the leadoff leg of the Bulldogs 1,600-meter relay team that posted a time of 3 minutes, 37.50 seconds last year and just over two seconds off a school mark.
All four members of that relay returned this season as Farley was joined by Bradley, Kleinow and Sterling.
"I was really looking forward to see what we could do this year." said Farley, who is headed to Hastings College for football. "I thought that all of our relays were going to be solid across the board and were state contenders with a shot at breaking the (program) times."
Farley was excited for the track year as an injury early into the football schedule ended his fall season.
"I was hoping to have a good spring but obviously I didn't get that," Farley said, "but you just have to move forward."
Jared, who was set to specialize in the 800 and 3,200 this season and hoped to end his career on a high note.
Jared feels this spring has made it clear that he needs to take advantage of opportunities they appear because there is no guarantee of a next one.
"My first two years of high school I wasn't as involved in my running as I should have been," said Jared, who also was a member of the Bulldogs' 3,200 relay. "Now that my senior track season was taken away, it really hits me that I should have been running consistently my whole high school career."
That was the message that McGuire delivered to his athletes after the Nebraska School Activities Association's that there would be no prep athletics this spring due to the pandemic.
"I am an eternal optimist," McGuire said. "Whenever something bad happens, you try and find what good could possibly come out of it.
"I wrestled with this one, what to tell (the athletes)," he said. "The thing is, this has to make you hungry for when you get your next opportunity. For the seniors, obviously that ship has sailed as far as being a Bulldog. But they are going to have a lot more opportunities in life and this is going to make them stronger."