BEATRICE, Neb. — It was "factually impossible" for Josh Keadle to kill a fellow Peru State College student, if you believe the timeline of events on the night she disappeared, a defense attorney for Keadle told jurors on Wednesday.
If Keadle was guilty of anything, it was "bad judgment" for leaving Tyler Thomas alone, in the dark, along the icy Missouri River on Dec. 3, 2010, said his attorney Matthew McDonald.
"He may be a jerk, but you can't convict him for being a jerk," McDonald said.
McDonald's closing statement differed starkly from that of the lead prosecutor, who said that Keadle lied to and misled investigators because he had something to hide about his role in the disappearance and death of Thomas, a 19-year-old captain of the college dance team from Omaha.
"This is a case of deception," Doug Warner of the Nebraska Attorney General's Office said. "The lies have a purpose, and that purpose is to protect him."
Jurors were expected to begin deliberating by midafternoon after the 2 ½-week trial of Keadle, who is accused of first-degree murder in the death of 19-year-old Thomas, who disappeared on Dec. 3, 2010.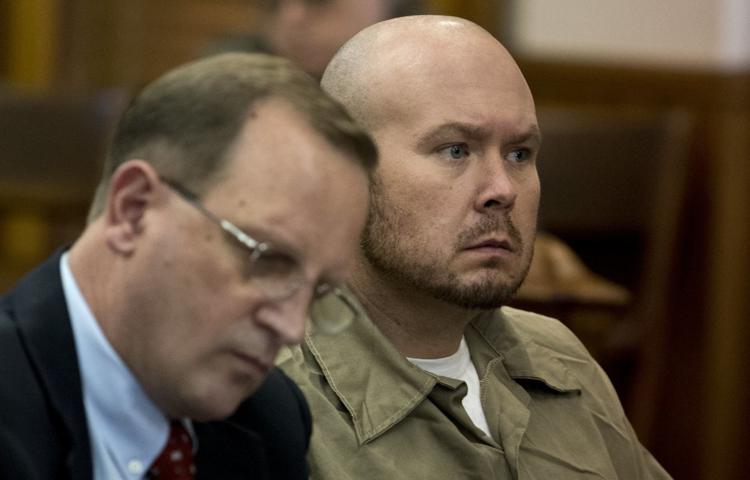 Keadle, now 38 and serving time in prison for an unrelated sexual assault, did not testify in his own defense.
Thomas' body was never found, but Warner told jurors that circumstantial evidence, and Keadle's lies, were enough to find him guilty.
During his closing argument, Warner said that Keadle held the "trump card" on what happened to Thomas, but spun a tale of lies in hopes he wouldn't be convicted.
The prosecutor played recordings of some of Keadle's statements to authorities, which evolved from not knowing where she went on the night she disappeared to acknowledging that he picked her up on the streets of the Peru State campus and drove her to a boat launch outside of town.
He said Thomas agreed to perform a sex act in exchange for a ride to Omaha, but that he later changed his mind about giving her a ride. An argument and hand fighting ensued, but Keadle said he drove away after she insisted she'd walk to Omaha herself.
That her body was never found should be considered evidence that a slaying occurred, Warner said.
"The perfect murder is the one where you don't leave any evidence behind, and the first step is to successfully conceal the body," the prosecutor said.
But McDonald, a court-appointed attorney with the Nebraska Commission for Public Advocacy, said that it was much more likely that Thomas — who was intoxicated and had fought with her best friend on the night she disappeared — could have accidentally fallen into the icy river, or taken her own life.
McDonald questioned the prosecution's allegation that Keadle had taken Thomas' cellphone and texted several messages about 1:30 a.m. He also doubted that Keadle could have abducted Thomas, commandeered her phone, and driven out and back to the Missouri River, where he allegedly killed her and disposed of her body, in a 22-minute time span.
"The timeline shows that Joshua Keadle couldn't have done it," he said.
McDonald added that Keadle had initially lied to investigators because he was "scared" that he'd be held responsible for abandoning Thomas at the boat dock. He called a jailhouse informant who testified that Keadle had confessed to a slaying a "meth head" whose motivation for coming forward was suspect.
Warner, the lead prosecutor, urged jurors to ignore the "diversion tactics" of Keadle's lawyers and "keep your eyes on the ball."
"Whatever happened at the river didn't turn out as Mr. Keadle wanted, and he had to silence her," Warner said, in asking for a guilty verdict.